Dreambirth on facebook!
Copyright © 2010 Helena Hentz
Hypnobirth in Perth
Doula care in Perth
Infant baby massage in Perth
"The moment a child is born, the mother is also born. She never existed before. The woman existed, but the mother, never. A mother is something absolutely new. " -Rajneesh-
Hypnomothering™
Prepare for a Gentle Transition into Motherhood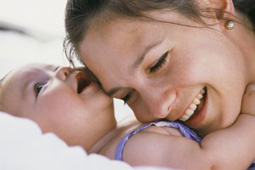 HypnoMothering™ is a program designed to ease your transition to life as a new mother, or to help you develop strategies to parent calmly with children that you already have. This class covers everything from making the most of limited sleep and enhancing bonding, to fostering maternal instincts and finding focus amid the myriad of feelings that come with being a mother. It empowers mums-to-be and (new) mothers to embrace their own unique journey, free from outside expectations or judgement, and provides a safe space for them to explore, enhance and resolve their feelings. Great for both first-time moms and repeat moms who would like to learn more tools for this time around, this is a chance to build community with other women experiencing this life-changing transition.
Hypnomothering™ is a fun, practical 3hour session designed to teach you techniques specifically targeted to the challenges in motherhood. HypnoMothering offers moms clear strategies and varied techniques that are easy to learn and very fast to use. These tools can be used in different combinations to help moms rapidly find perspective, tap into inner resources, and remain grounded and balanced throughout baby's infancy and beyond.
During this 3 hour program you will learn about:
Making the most of limited sleep
Developing maternal instincts
Finding focus and mindfulness
Breathing techniques to quickly get you centred & balanced
Enhancing bonding
Exploring and resolving your myriad of emotions & feelings
Empowering yourself to embrace your unique motherhood journey
Letting go of expectations & judgements
and more...
Registration and fees:
HypnoMothering™ is for mums-to-be as the perfect complement to their HypnoBirthing classes (whether these were with me or with another practitioner), but it is actually also open to all pregnant mothers, and new mothers.
HYPNOMOTHERING GROUP CLASS (max 7 - 8 mums):
Find the newest update at www.Facebook.com
Fee includes:
3 hours of expert HypnoMothering tuition (including relaxation exercises, visualisations and mantras
8 MP3 downloads (worth AUD20)
scripts and information sheets
Cost: $ 75 (in combination with Dreambirth hypnobirthing course)
Cost: $ 85 (for mums who haven't done hypnobirthing classes with me)
Please feel free to contact me if you have any queries.
I look forward to meeting you and being a part of this special time.
Register Online or contact to register by email.
Full course fees are due one week prior to the course starting unless other arrangements are made, payable in up to four instalments.

* A Note On Class Cost: I firmly believe that all families should have access to quality childbirth education. If the cost of class is an issue, please contact me and we can discuss alternate arrangements.
Testimonials
"Appreciated the opportunity to spend some time thinking about and discussing the all-important time after the birth of our baby... and I think the tools and techniques discussed will really be useful."
Adrianne, December 2015
"Learnt a couple of great relaxation techniques that I have been using already. Was a great reminder to relax and stay calm and centred in times of stress. Thanks Helena!"
"The HypnoMothering class calmed my anxieties about the first few months and gave me real, tangible solutions to help me deal with the transition. I feel so much more prepared, at ease and excited! Every mom-to-be, and even those with kids already, can benefit from this class."
"HypnoMothering has given me tools to find some calm in the new baby storm."
"The HypnoMothering techniques are very useful and I look forward to using them. I also loved having the support of other pregnant women in the group and the ability to bounce ideas off of one another."
"This class anchored in much that I've been reading and talking with friends about regarding becoming a mother"
"HypnoMothering equipped me with some additional tools for releasing fear and tension for after my baby arrives. It also brought up things I hadn't thought about or prepared for to this point."
"HypnoMothering helped me feel prepared to deal with the stresses and anxiety that comes along with parenting. Knowing ways to deal with the emotional side effects will be so helpful and has taken away the anxiety I was already feeling before taking this class."