Dreambirth on facebook!
Copyright © 2010 Helena Hentz
Hypnobirthing in Perth
Doula care in Perth
Infant baby massage in Perth
"The world we have created is a product of our thinking. It cannot be changed without changing our thinking" -Albert Einstein-
Dreambirth & Dreambaby Gift vouchers
Gifts that really make a difference!
If you're wondering what to buy for a special mum or a special baby in your life - why not buy them a course of baby massage?
This is a GIFT FOR LIFE and not just something that will get broken, lost or given away!
Those vouchers make the perfect gift for birth of a baby, baby showers, Christmas or just to show you care.
Those can be ordered either online, over the telephone or by post, and can be despatched either to the purchaser or the parent-to-be & mum.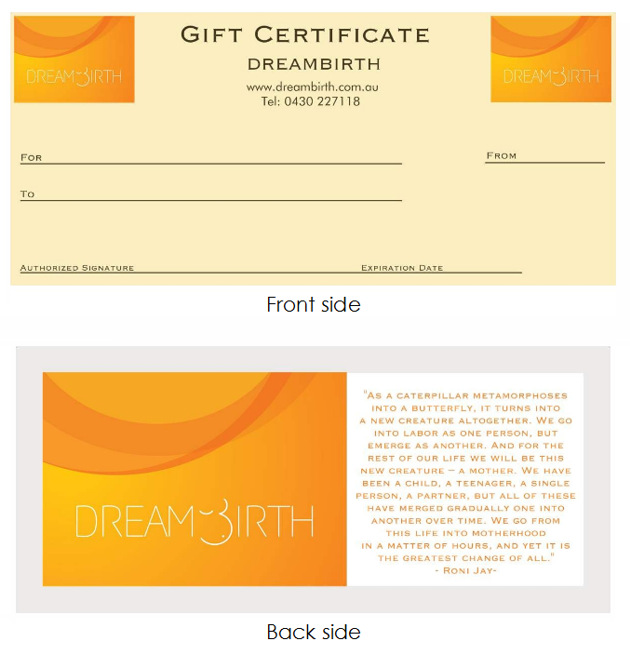 Gift vouchers must be redeemed within 6 months from the date of baby's birth. No refunds can be given, however they can be transferred to another individual if required.
Back to the top