Dreambirth on facebook!
Copyright © 2010 Helena Hentz
Hypnobirth in Perth
Doula care in Perth
Infant baby massage in Perth
"Birth is not only about making babies. Birth is about making mothers ~ strong, competent, capable mothers who trust themselves and know their inner strength." -Barbara Katz Rothman-
Postnatal Doula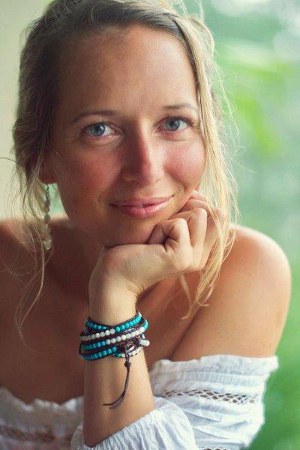 My name is Helena Hentz. I am originally from the Czech Republic and worked in Austria and in Rep. of Maldives for several years before my husband and I came to Perth in 2006. I am a mum to two gorgeous children – Noel Zizou and homebirthed Luna Aiyana (video). During my first pregnancy I truly discovered my interest in pregnancy, birth and parenting; I found everything so fascinating. The birth of my son Zizou in 2007 was a life changing experience. In the last months of my pregnancy I learned about Hypnobirthing, and the techniques that I gained allowed me to look forward to my birth and enjoy every moment of it. After my beautiful and calm birth experience I realised I was on the right path to find the "something" missing in my life; the "work" that I could truly love with all my heart:
I often met mothers who didn't speak about their birthing experiences as positively as I did. This made me realise that this was something I could help with. I love supporting and empowering women. I believe that knowledge, wisdom, and trust in the birth process ensures a positive experience. I want women to remember the birth of their children with joy and happy memories. I want to show them how calm giving birth can be by using relaxation techniques during birthing. I believe this is so important, especially in these times of frequent intervention and medical interference.
My initial interest has grown into a deep passion. I have completed my training as a Doula and am a Certified Hypnobirthing practitioner (the Mongan Method). I truly believe that every woman and every baby deserves a positive and empowering birth experience.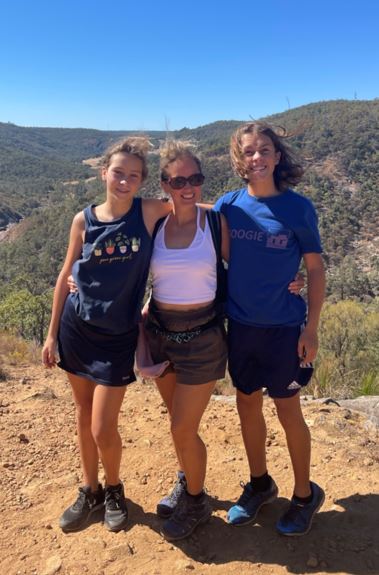 I believe it is a privilege to be invited to share this very personal time with couples. I feel so honoured for being invited to be a part of many hypnobirths; I have welcomed more than 220 Dreambirth babies into the world since I started my doula journey in 2010. I value the role I play in being a part of this special time on the way to parenthood.
During my second pregnancy I decided to learn more about baby massage. I have massaged my son since he was born but I never really knew if I did the "right way". I attended the IAIM instructor course and after the birth of my daughter in 2009 I became a Certified Infant Massage Instructor.
Massage is a wonderful way for a parent to bond with their new child and carries that calming experience into their lives together. I believe in supporting parents in their love for their babies and children, so that every parent and every child have the opportunity to experience the lifelong benefits massage provides.
If you think I could be the right person to share this special time of your life and would like to know more about Hypnobirthing and Baby Massage, please contact me. I look forward to hearing from you soon.

Professional Affiliations
Childbirth International
Hypnobirthing International Institute
Hypnomothering Institute
International Association of Infant Massage (IAIM)
APPAH - Association for Prenatal and Perinatal Psychology and Health
Stillbirthday Academy
APPA – Association of Placenta preparation arts
Continuing Education
August 2017 – Holding space for pregnancy loss training – with Amy Glenn (www.birthbreathanddeath.com)
August 2017 – Certified Stillbirth and Bereavement Doula (SBD) (www.stillbirthday.com)
June 2017 – Started studies with APPA – Association of Placenta preparation arts (www.placentaassociation.com)
May 2017 – Healthcare provider CPR First aid course
May 2017 – Blood Borne Pathogens course
March 2017 – Better birth 360 World summit:
Giudietta Tornetta (international speaker, hypnotherapist, doula, multi book author) - How to turn the fear of labor into a calm, comfortable, and intimate birth experience
Barbara Harper (founder and director of Waterbirth international, midwife, childbirth educator, doula trainer, author of Gentle Birth Choices book and video) - How to promote a calm, comfortable, shorter, and unmedicated birth with water births
Naoli Vinaver (Rebozo Instructor in over 40+ countries and certified professional midwife) - How to promote a natural, easier, and positive birth experience using rebozo
Stephanie Fritz (a licensed midwife, essential oil educator, public speaker, multi-book author, therapeutic gemstone practitioner, and aromatouch technique instructor) - Essential oils for pregnancy, birth, and postpartum care
Gail Tully (the founder of Spinning Babies) - Activities for pregnancy comfort and promoting an easier birth with fetal positioning
Dr. Stuart Fischbein (a Board Certified MD, Fellow of the American College of Obstetrics & Gynecology, specializing in out of hospital VBAC, breech and twin vaginal births) - The rights of a women to true informed consent, birth options, home birth as a choice, and breech and twin skills
Dr. Rachel Reed (a registered midwife, senior lecturer at the University of the Sunshine Coast, writer, presenter, and author of the MidwifeThinking Blog) - How to support a women's instinctive pushing behavior during birth
Julie Bonapace (an international speaker, researcher, author of Trusting Birth, and the founder and trainer in the Bonapace Method) - Non-pharmacological approaches to pain in childbirth
Lesley Page (an international public speaker, President of The Royal College of Midwives, advocate and activist for midwives, mothers, and babies) - The midwifery approaches on how to promote a natural and more comfortable birth and also the importance of Midwifery led continuity of care
Lakeisha Dennis (the president of International Cesarean Awareness Network (ICAN) - Informed consent and shared decision making as it relates to VBAC and cesarean births

February 2017 – Webinar with Debra Pascali Bonaro (Doula trainer, author of Orgasmic birth book and documentary) – Moving from pain to power, with passion and pleasure
August 2016 – Webinar with Penny Simkin – The significance of Childbirth to the birthing person
March 2016 – Perth, Homebirthing conference; workshop with Dr. Rachel Read and Jenny Blyth (http://midwifethinking.com) - the author of 2 books on natural birth – The Down to Earth Birth Book & Birthwork, and filmmaker of 3 films on natural birth – The Big Stretch, The Big Stretch Sequel & A World of Birthworker, www.birthwork.com
November – December 2015 – Perth, Fremantle Art Centre, Photography course
September 2015 – started to study Birth psychology with APPAH
July 2013 – DONA International 19th Annual Conference – speakers – Henci Goer, Penny Simpkin, Terry Coates, Ricardo Herbert Jones, and many others.
May 2014 – Perth, Hypnomothering course run by HypnoMothering's developers, Kira Dorrian and Tracy Adams
January 2014 – Perth, Aromatouch Workshop for Doulas run by Midwife and Childbirth educator Faye Read
September 2013 – Perth, Conference for Midwives, Birthworkers and Women - "Crises of Confidence" and "Caesarean Prevention" presented by Childbirth Educator, Doula and "Face of Birth" Expert Rhea Dempsey
July 2013 – DONA International 19th Annual Conference – speakers – Henci Goer, Penny Simpkin, Terry Coates, Ricardo Herbert Jones, and many others.
June – July 2013 – a 5-week distance course Using Birth Art for Childbirth Preparation and Healing, presented and taught by Pam England – the author of Birthing from within, Labyrinth of Birth
26th April, Perth – a full day workshop - Moonsong and Shamanic pregnancy
June – November 2013 – Placenta Encapsulation Specialist Training Course through Placenta Benefits.info (PBi)
7th March 2013, Perth - Fundamentals of Belly Dance for birth workshop - BellydanceBirth® - a one day Professional Training - presented by Maha Al Musa
January – February 2013, a 8-week distance course Birth Story Listening presented and taught by Pam England – the author of Birthing from within, Labyrinth of birth
12th – 16th of October 2012, Indonesia – Bali – LovingThe Mother and Celebrating Womanhood workshop – conducted by Robin Lim (Midwife and CNN Hero), Ellen Watson (Creator: SpiritDance/SoulSong™, Touching Essence™, Senior Trainer: Esalen® Massage, Giuditta Tornetta (Best-Selling Author and Doula), Ingrid May (Director Oasis School of Massage & Healing) and Rachel Love
23rd - 25th February 2012, Perth – a three-day Introductory Mentor & Doula workshop – BIRTHING FROM WITHIN conducted by Virginia Bobro (the Senior Workshop Facilitator & Managing Director of BIRTHING FROM WITHIN®)
December 2011 – Photography course with Perth Photography
8th of September 2011 - Perth - Seminar by Birthrites & KEMH - Next Birth After Caesarean Clinic: Outcomes, Clinical Management & Experiences
11th – 12th of June 2011, Singapore – Natural Birth Workshop for Professionals facilitated by experts from Australia, the US and Singapore Keynote speakers: Kim Wildner (author of Mother's intention: How belief shapes birth) George Betsis – Dunstan (the co-founder and director of Dunstan baby language) Marilyn Colvin Boon (director of The Alternative Centre – Queensland, Australia)
9th - 10th of June 2011, Singapore – Hypnobirthing workshop (refresher) conducted by Sherry Gilbert - Director of Hypnobirthing institute
28th of November 2010, Perth - Doula Study day organized by Australian Doulas; speakers include Jan Owen (Owen Homeopathy), Birthrites (VBAC Workshop) and Nicole Lloyd (Crystal Singing Bowls)
10 - 12th of September 2010, London, UK - Paramana Doula Course a three-day doula "training" with Michel Odent (author of 12 books published in 22 languages - The Farmer and the Obstetrician, Birth and Breastfeeding, Birth reborn etc and creator of the Primal Health Research database) and with Liliana Lammers (an experienced doula)
11th of August 2010, Perth – Birth International Seminar
The hormonal physiology of normal birth and The hour after birth Presented by Dr. Sarah Buckley (Author of Gentle Birth, Gentle Mothering)
20th of March 2010, Perth - ABA Health Professionals Seminar "Nurture and Nourish"
Keynote speakers – Gill Ripley (author of Baby led weaning)
6th of September 2008, Perth - Birthrites and Australian College of Mdwives (WA) "Getting clear about fear"
Keynote speakers - Henci Goer (author of The Thinking woman's Guide to a better birth, Obstetric myths Versus Research Realities) - Heather Hancock (Co-author of Better Birth)
Affiliated with the HypnoBirthing® Institute.